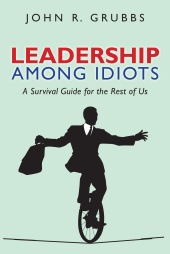 A hands-on, unique, and sometimes hilarious survival-skills guide to strengthen your leadership qualities and develop your ability to identify weak links - even idiots! - who negatively affect your team.
On the scale of leadership, where do you score when it comes to recognizing the weak link in your team and fixing it? How do you rate in your ability to communicate clearly and convincingly with your team? Does confusion often result from your directions? Perhaps the most important question of all is: Do you know how to differentiate between what motivates and what hinders a team's performance? According to John Grubbs, bestselling author and a guru of organizational leadership, one of the fundamentals of successful leadership is being able to identify the problem and then resolve it. In his compelling and often hilarious book, Leadership Among Idiots, you'll read real-life examples of the challenges faced by leaders. If you question your own ability to lead, this is the book guaranteed to give you the tools needed to make you a more effective leader.
About the Author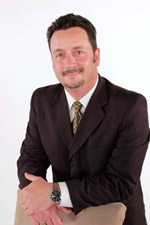 John Grubbs, MBA, CSTM, RPIH, is the principal consultant and owner of a high impact training and consulting firm in Texas. Specializations include executive coaching, sales training, human resource consulting, safety consulting, behavior-based safety implementation and leadership training for supervisors, managers and executives. Clients include healthcare, transportation, manufacturing, education and service organizations.
John has over 16 years of leadership experience, published several books and articles and works with leaders at all levels to improve the performance of many well-known companies internationally. He holds degrees in Occupational Safety and Health, Industrial Technology and a Master of Business Administration with a focus on organizational leadership. John is an affiliate member of the Worldwide Association of Business Coaches.
He is a Registered Professional Industrial Hygienist and a Certified Senior Technology Manager. John is a dynamic and energetic speaker as well as a popular trainer and business coach. Current memberships include the American Society of Safety Engineers, American Industrial Hygiene Association, Association of Technology, Management and Applied Engineering as well as the American College of Healthcare Executives.