Pipelining Talent - Hiring People Before You Have a Job Opening!
03/19/2019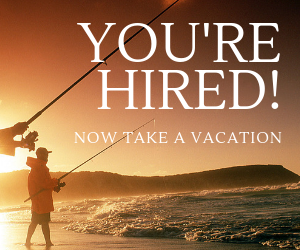 In today's super-heated job market, companies are stockpiling talent ahead of needs.  Sound crazy?  Demand is growing while talent in certain sectors is difficult to find.  Some companies are getting ahead of the curve by making offers to secure people now in the hopes of having them for the future.  The idea may seem ridiculous, however when we consider the cost of not having key positions filled or paying search agencies large sums, it starts to make complete sense.
Information technology and engineering are at the cutting edge of the shortage of human capital.  Why not secure people like we do equipment and buildings to fill anticipated needs in the future?  According to USA Today, fifty-seven percent of recruiters hired people before a job was available to the person hired last year.  It is called pipelining talent.
What is the benefit to pipelining talent?  The hiring company knows human resources are available when needed.  The cost of paying someone before they start working can offset lost revenue that occurs when talent is missing.  People in the pipeline feel valued and can help outline their future role in the company.  Risk is mitigated by knowing revenue can be generated as early as possible.  There were 7.3 million jobs open last December and the unemployment rate for certain skilled sectors was 2.2 percent.  It is a gamble smart firms are willing to make.
Finding the right talent that fits your culture should be a proactive process.  Will the right person be available or willing to change jobs when your job becomes open? It is not likely.  Without pipelining, the search for talent is unpredictable.  This scarcity makes companies settle for less than optimum people while losing the ideal candidate to a competitor.  In 2010, I predicted certain jobs would be represented by talent agents and hiring contracts (similar to professional athletes) would emerge by 2020.  We are almost there.
An accounting firm in Arkansas is hiring college grads to fill future demand.  They justify the added expense by creating capacity for future needs.  Companies are doing the math.  If we have 10 percent turnover in key roles, why not stockpile 10 percent more people than currently needed?  I work with companies that hire commercial drivers.  If I know my turnover rate, why not pipeline drivers to offset missed revenue caused by trucks sitting idle?
Any job that requires a human interface can be a candidate for pipelining talent.  If you calculate the cost of missed revenue, overtime, increased turnover due to burnout, and search firm fees; the cost for hiring ahead of needs can make sense.  Human resources must become more strategic.  Finding the right people should be a constant process.  If someone is a good fit, bring them aboard before you need them.
Explaining the pipe process to existing employees can be challenging.  Current employees may feel it is unfair for someone to be paid before actually working.  Let them know this is to benefit them as well as the company.  The plan is to keep from overworking current workers or losing customers in the future.