7 Components of an Effective Talent Strategy
06/22/2018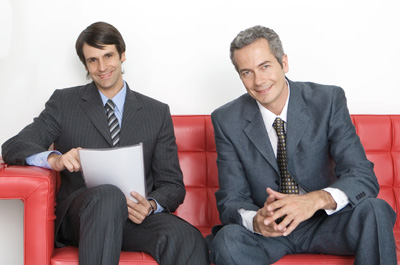 I recently provided the keynote at a large event.  I asked the audience of approximately 400 attendees a simple question.  How many of you know that your company has a written strategy for talent attraction and retention? Fewer than 10 hands were raised in affirmation.  I know that some people may not have raised hands in fear of such a large group.  The attendees were supervisors and managers in a cross section of industries so you would expect that they would know if such a plan is in existence.
The fact that so many companies lack a written plan while unemployment (3.8% nationally) is so low, is borderline corporate negligence.  If indeed a written plan is hidden within the walls of corporate human resources, the plan probably lacks efficacy and more importantly, proper implementation.  I hope this information accomplishes two things.  1)  It forces the discussion in C-Suites.  2) It results in more companies understanding the necessity for action and making a written plan a necessity.
The odds of an ideal candidate being unemployed at the exact same time you have an opening are very low.  We are literally in a war for talent.  The battles have started and the fight is taking place all over the country.  Make no mistake; someone is after your best people.  How do you plan to keep them? How will you perform without them?  What are you doing about it?
Following are what I have determined to be the seven essential components of an effective talent strategy that fit the broadest of industry sectors.  For specialized industries, there are one to three more components that I add depending on the needs of each organization.
Talent Quantification Score: This is your baseline score.  All future activity works to increase the score for talent.  I teach a five tool method on a 3 point Likert scale.
Target Companies for Talent Acquisition: These are similar organizations from which you will take talented and experienced people.  This includes a LinkedIn methodology.
Stay Interview Data Collection: This is raw data that is collected from your people and organized into four quadrants.  The location of most data points indicates the level of "stickiness" for your organization.
Current Compensation Reality: While you do not need to be the highest paying company in your segment, you must be at a target above the median salary range depending on the current job market you are competing in for people.
Purpose Beyond The Work: Purpose is the soul of the business.  A purpose other than the products and services you offer is necessary.
Community on the Inside: Replacing transactional management with tribal leaders in the workplace is critical for retaining top talent.
Identity: Each person must be treated as an important part of the overall strategy of the company.  They must understand (not implied) the role they have in the success of the business.
These seven components in a written document serve as the battle plan during the war for talent.  In fact, simply knowing what to do without execution makes you vulnerable to attack.  If you are practicing business as usual, your team will be picked apart by companies that are hungry for your best people.  Both action and inaction are choices.