Need a Keynote?
"With the perennial and emerging changes presented by today's workforce, companies and managers will be challenged like never before. John's speech provided clear direction and a compelling purpose about the coming workplace over the next decade. It was the kind of speech every employer needs to hear."
Crystal Cedro, The Mundy Companies
John Grubbs is on target in identifying coming changes in the workplace and what your organization needs to be implementing TODAY to compete and attract the best talent. He's an engaging speaker, and you'll have better direction as a leader after attending one of John's presentations.
Jane Allison, Greater Shreveport Chamber of Commerce
GCI Leadership Blog


Talent Score - Quantifying Your Team's Talent
(10/25/2012)What is the collective talent score for your organization? Can you measure how strong or weak your team is today? Is there a way to mathematically know whether you are growing or contracting your collective talent? Until now, most organizations simply never measured talent. Organizations measure results and turnover, but have no clue why these results are achieved. These same companies rely on classical human resource techniques to attract and hire talent, but never measure the impact from gaining or losing talent in a collective sense. They rely on systems and processes but never quantify the individual talent that executes for the organization. Remarkably, this lack of talent quantification has never really been discussed as necessity for organizational success. Consider systems and process as one side of the coin while a talent score represents the other side. Executives examine balance sheets and yet they never see talent sheets.



Share







Email

Comments (0)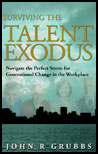 Buy Surviving The
Talent Exodus
[Click Here]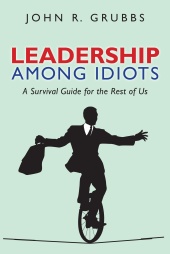 Buy Leadership Among
Idiots
[Click Here]