Keynote Speech?


"With the perennial and emerging changes presented by today's workforce, companies and managers will be challenged like never before. John's speech provided clear direction and a compelling purpose about the coming workplace over the next decade. It was the kind of speech every employer needs to hear."
Crystal Cedro, The Mundy Companies
John Grubbs is on target in identifying coming changes in the workplace and what your organization needs to be implementing TODAY to compete and attract the best talent. He's an engaging speaker, and you'll have better direction as a leader after attending one of John's presentations.
Jane Allison, Greater Shreveport Chamber of Commerce

Talent Voodoo – Find the Magic for Your Team!(08/28/2012)Wikipedia describes voodoo as a set of religious practices which originated from the traditions of the African diaspora. It is a cultural form of the Afro-American religions which developed within the French, Spanish, and Creole speaking African American population of the U.S. state of Louisiana. The word voodoo comes from the word vudu, the Dahomean "spirit", an invisible mysterious force that can intervene in human affairs. It is this human intervention that is the source of success for organizational talent. Many organizations are simply paralyzed when it comes to talent management. They keep mixing the same ingredients over and over and hope to make a new and different dish.

Share

Email Comments (0)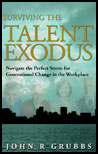 Buy Surviving The
Talent Exodus
[Click Here]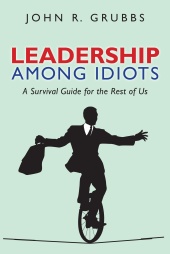 Buy Leadership Among
Idiots
[Click Here]