The Learning Spotlight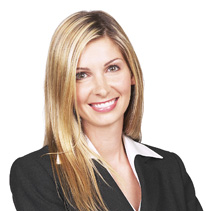 Most managers are not comfortable with a simple truism that the current condition of any organization is direct reflection of leadership. In other words, managers are accountable for the current success or failure of the team. This epiphany is a rude awakening for some and a sad reality for others. The challenge faced by most aspiring leaders is the brutal accountability that accompanies autonomy. In other words, team performance is directly related to "who" is on the team and "how" they are managed. The wrong people certainly influence performance and this quantification of talent is the primary measure of success and failure. However, the most neglected performance indicator is the environment created by the manager for the team. A toxic environment created by a poor manager can have a dramatic impact on organizational performance. The healthiest of plants cannot thrive in a low quality soil. Poor managers can actually poison the environment and limit the success of the talented individuals on any team.
Can we actually poison the productivity of those we are given the opportunity to manage? How much influence does the manager have on team performance? Most people do not realize that sales, productivity, morale, safety, quality or any other measure of team performance are directly impacted by the environment within theorganization. Moreover, it is very difficult for any aspiring leader to admit they are the cause of the problems facing the team. And, it is very difficult for any subordinate to tell the boss...
OSHA Training Online - Are you using Approved Providers!


Not all online training is created the same! If your source is not approved and verified, you may not be getting what you are paying for. We have sourcing and approval verification for our OSHA 10 and 30 hour courses on our website for you to see. Before you click and pay...Look for source verification.
Click here for Approved OSHA training online...