The Learning Spotlight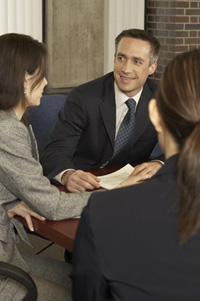 Is The Baby Ugly?
By John Grubbs
Well of course all babies are beautiful and there are very few things more precious than a new life in this world. Yet the analogy of a baby to our work is very interesting to consider. It is difficult, if not impossible, to not see extreme beauty in what we helped create. When we work hard on a project or invest a significant amount of time on anything, we become blinded by the emotional investment we have already made. We lose our objectivity and in some cases "fall in love" with the ugly baby we have created.
_____________________________________________________________________
Certify Your Employees with Online Customer Service Training
Maximizing the Customer Experience
There is little doubt that from the customers' perspective, organization-wide customer focus and service excellence is more important now than ever. But in today's economy, many organizations do not have the budget needed to ensure their employees are equipped to handle the needs and expectations of today's selective and demanding customers.
_______________________________________
By Popular Demand...
By popular demand, we have taken our proven leadership series and adapted it for the new American worker with the research from my upcoming book.
Leading Our Next Generation Series (3 non-consecutive days)
Day One – Talk This Way - Communicating with Today's Employee…you will learn:

When information is most needed by your team
How to "get through" to the new generation when you think they are not listening
A proven communication process that really does work when giving feedback to your team
How to deliver feedback the "right" way
The method of communication that "gets action" from your listeners
Day Two – Hold Me Accountable but Don't Blame Me for Trying…you will learn:

The critical difference between accountability, responsibility and blame
How to communicate accountability to today's workforce
Methods for generating more initiative from your team members
Characteristics that make a more accountable culture
Day Three – Trust is Why We Follow You…you will learn:

The number one reason why employees quit your company
Why trust is like a fragile egg
Ways to build trust with "young and mature" employees alike
Activities that limit trust on the job
How to be the leader others really want to follow at work
This affordable 3-day series builds on any supervisor development training that may have been delivered in the past. By applying principles to attract and retain today's best talent, this course is a must for any aspiring leader, supervisor, manager or executive that wants to be better at getting the most from today's employee.
Each attendee will get over 100 pages of reference material to use during the training and take back for the future. Give me a call and we can discuss how we can bring this to your team. It is an affordable and effective way to prepare your organization for the generational challenges we are all facing!
Book this training at your location today! (903) 295-7400