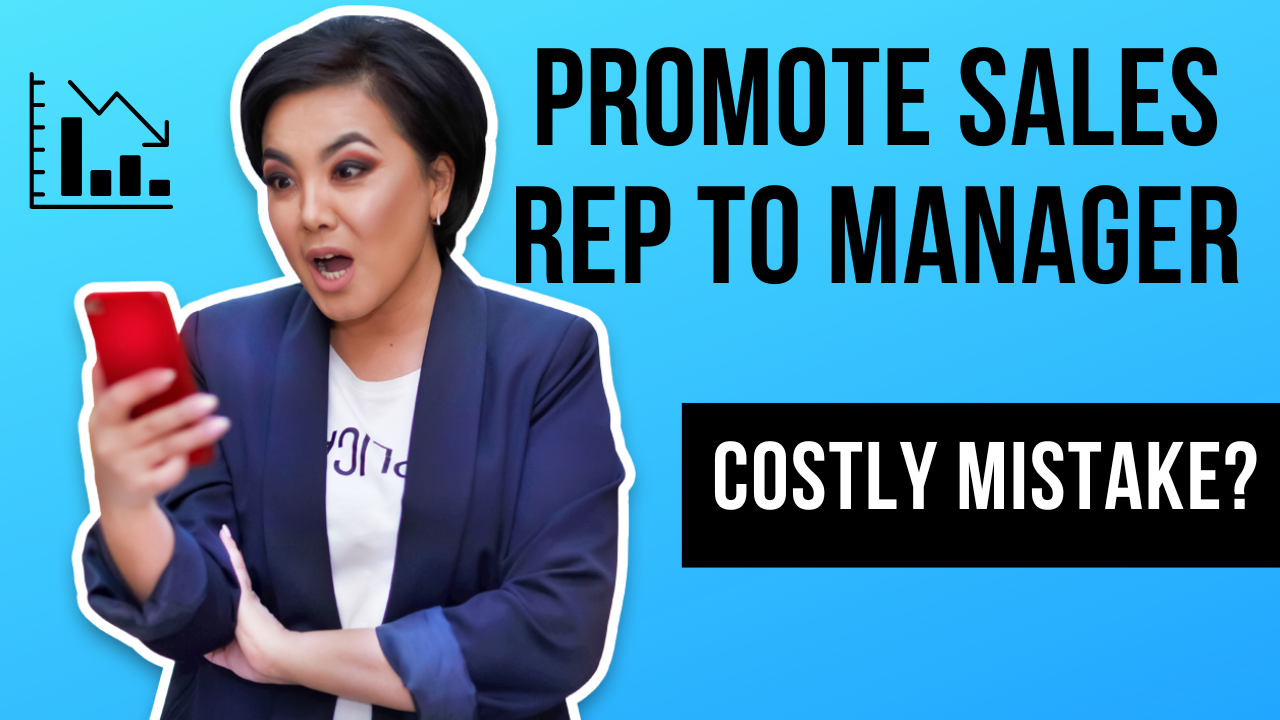 This subject is challenging in many organizations. It is complicated and full of traps and pitfalls. Do you transition your best sales rep into a manager? What does this cost the organization in lost sales? What if a great sales rep is a terrible manager? Are you hoping a good sales rep can teach other sales reps how to be successful? What if the sales rep makes less money as a manager? Is this a promotion? There are some revealing statistics regarding this topic at the end!
In recent years, I have watched successful sales reps fail to become sales managers. No matter the reason, the issue has me curious. This article may very well be the beginning of a journey toward a new book or training product to help organizations successfully lead the function of sales. The first point to consider is, do you need a sales manager?
According to Anthony Iannarino, the sales manager is responsible for three outcomes:
Reaching sales goals: A team goal (or quota, as some organizations call it) is the outcome of a cumulative sale effort for the business.
Leading growth: Lead the team by helping individual sales reps accomplish objectives for the business while helping others become successful.
Developing the sales team: Training the sales team to be more effective and coaching each sales contributor based on their unique needs.
If your sales team is small, this role can confuse business owners. Does one need to be the manager if you have three sales representatives? The short answer is probably not. Taking a third of your sales team out of the sales function (even part-time) may be a terrible idea. The counter-argument is they can be both sales contributors and managers simultaneously. Depending on the type of sales function, this may range from marginally successful to catastrophic for the team.
Can someone manage their book (of business) while helping others grow their books? I see this in the insurance and financial services sectors most often. They become a part-time sales maker and a part-time manager, with both efforts suffering to some extent.
There are eight sales manager responsibilities...