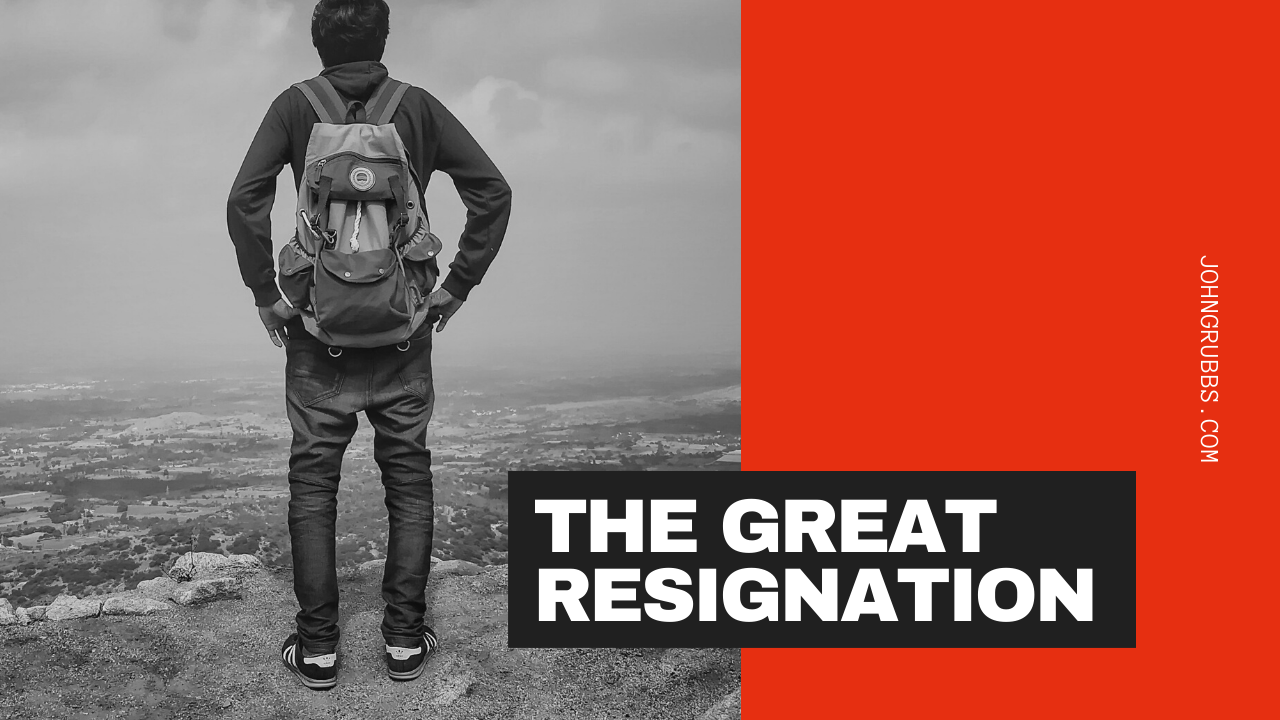 Far too many business leaders rely on "hopium" to retain top talent. There is no plan, no strategy, and sadly, little hope of keeping star performers as the post-pandemic mass migration begins. Prepare yourself for the coming resignations you do not see coming. You will be shocked, hurt, and eventually angry when the people you have invested in announce their departure from the team.
When things are uncertain professionally, people tend to stay put. According to Anthony Klotz, we are beginning to experience pent-up resignations that did not happen during the pandemic. "The numbers are multiplied, he says, by the many pandemic-related epiphanies—about family time, remote work, commuting, passion projects, life and death, and what it all means—that can make people turn away from the traditional office grind." I tend to agree.
Businesses are struggling with the decision to continue work-from-home (WFH) or bring people back to the office. This struggle is going to get worse moving forward. According to a survey by Prudential, 25% of workers will look for a new job with a new employer. What are you going to do when more and more of your team approach you with a rival offer? Are you prepared? What is your plan?
For some companies, it may be too late. How your people feel about the boss and the company is baked, and nothing will change their opinion of the company in their minds short term. If you have taken top performers for granted...