The Learning Spotlight


Leading the Tribes: My next best-selling book is in the pipline. Discover why transactional managers will soon become extinct...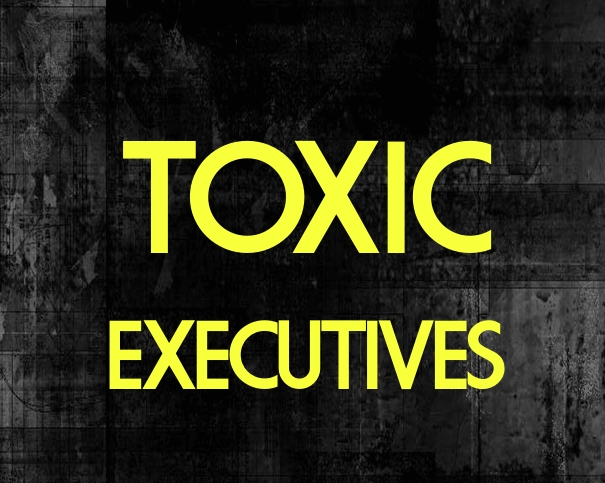 We have all hired that person that looked good on paper and interviewed well but did not turn out as expected. How do we undo this mistake? You went to the board and made the pitch but alas they simply don't perform. Or worse, they have changed into someone that is no longer the person you hired. What now? I have coached several top level executives through the challenge of undoing the mistake they made with a bad hire. It is never easy however it does require a willingness to place the good of the organization over any one individual.
"the mental health of the executive plays a significant role in how they use the newly gained executive power."
According to the Harvard Business Review, "Senior Executives have the power to create an environment that allows people to grow and give their best – or a toxic workplace where everyone is unhappy." The article goes on to state that the mental health of the executive plays a significant role in how they use the newly gained executive power. Specifically, the article states: "Sound, stable bosses generally build companies where the rules make sense to employees, freeing them to focus on performing their jobs well. But if the boss's psychological makeup is warped, business plans, ideas, interactions, and even the systems and structure of the organization itself will reflect his or her pathologies." Of course, psychoanalysis is not plausible at the time of hire; however when these pathologies manifest themselves in executives, action must be taken for the good of the organization. The following five reasons make taking action sooner rather later, critical:
"Key problems go unreported and are not addressed at the incipient stage."
Morale equals productivity. It is difficult to quantify the relationship between production and employee morale. However, most people agree that a happy and engaged workforce will be more productive that an unhappy team that has mentally disengaged from work. Bad morale can be devastating when organizations are faced with market challenges that are external to the organization.

Top performers go silent and disengage. Studies suggest that seventy percent of management employees are disengaged in the average organization. The remaining thirty percent are those that make things happen. They close deals, meet production demands, and solve the never-ending flow of challenges that appear regularly. When these thirty percent disengage, the organization is headed for disaster. Key problems go unreported and are not addressed at the incipient stage. They grow into large wildfires that the organization must fight.

Top talent disappears. Under the leadership of toxic executives, key players are forced to make a decision. Stay and remain disengaged or leave for new opportunities. With today's nomadic workforce, talent is difficult to retain talent in the best of organizations. Key players have options. They probably have offers they have they have not taken in the past. A toxic environment makes it easy to revisit these opportunities.

Toxic executives have a history. Because of today's litigious reality, hiring professionals have a difficult time determining a candidate's true past. Post termination policies limit what the former company can say during past employment verifications. It is easy to be seduced by a powerful resume that does not reflect reality. Most job interviews are superficial and do not dig into the candidate's past relationship with the people they led. And frankly, previous employers may be excited that the toxic executive is moving on and no longer infecting their own culture.
_____________
Leading the Tribes Training - Book my 1-day class at your location for managers and supervisors.
Leading the Tribes Keynote Speech - Book my 1-hour speech for your event.
Call (903) 295-7400 Today!
___________

Need a Keynote Speaker?
"John Grubbs' keynote message is powerful! John is able to clearly convey his knowledge and foresight on the generational changes that affect ALL of us. I had many A-ha moments with his vivid examples. We continue to talk about what his message taught us to this day. You will have to reach for a tissue to wipe tears of emotion and laughter. John's message is memorable and inspirational!"
Maria Gallegos
Texas Chemical Council
Call John Grubbs (903) 295-7400