The Learning Spotlight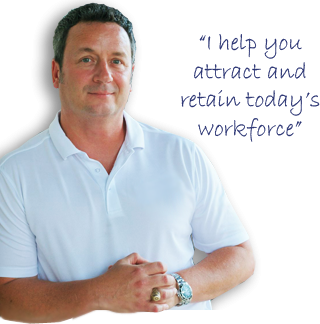 A Special Gift
A client is doing something quite remarkable. I want to share this with you to end the week on a positive vibe. A long-term employee was recently promoted to manager from his peer group. He has been with the organization for a long time and is a natural fit for the new role. No surprises here so far. However, what the organization did next is a lesson for so many companies struggling and so many more that are severely handcuffed with mediocrity.
Being in the training world myself, it should not surprise any reader that I am a big fan of developing our people for success. I wish this were more common but alas it just simply isn't the case. Most companies view training and development as a necessary evil that can be easily cut when the desire to improve the bottom line becomes the temporary priority. Most companies live payroll check to payroll check and are blinded to long-termsuccess by the temptation of short-term gain. Most companies are extremely myopic about human talent and are in urgent need of a visit to the optometrist. They do not realize just how poor their vision has become and thus have no desire to improve. It is impossible for them to see the path toward the achievement of almost every metric is a talented, motivated team with purpose and common vision – a tribe.
Alas, there are bright spots out there that make this gift so dog-gone special. This newly minted manager is a capable individual contributor and will probably perform fine on his own. But no! His boss wants a different path that will accelerate success and performance for this manager. They want to give him to tools to achieve in this new role. This organization has provided this manager with a gift; the gift of knowledge. Hehas been given a series of leadership classes (one-on-one) that are almost exclusively reserved for larger groups because of cost. The organization sees this training as an investment rather than an expense. They want him to get the tools necessary to make the transition from peer to supervisor more easily and then accelerate his achievement in his new role.
I know I know! Because we are in the same network, I know what you may be thinking. What's the big deal? That is what they should do. And, I wholeheartedly agree that your response should be the appropriate one. But let me frank with you. It is NOT! I have been in the talent and development world for too many years to admit and I rarely see this level of commitment to success for one individual in a role that most wouldcall a support function. Midsize and smaller organizations rarely make an investment of this magnitude for groups of team members. To see this smaller organization take this step in human development simply warms my heart. I have a renewed faith in what I do for people and I reaffirm my passion for developing others for success. I know that there are people out there that really "get it" and it makes me very happy. The message that talented people are the true path to success isn't just a "pie in the sky" ideology. My fellow trainers, educators, speakers, and writers – hold your course. We are indeed getting through. You see…for this special gift, I am indeed the recipient! Have a great weekend and continue to live like a proton. Oh, and one more thing to make you smile…this organization is non-profit with an extremely tight budget. No excuses...keep bringing the boom!
_____________
Leading the Tribes Training - Book my 1-day class at your location for managers and supervisors.
Leading the Tribes Keynote Speech - Book my 1-hour speech for your event.
Call (903) 295-7400 Today!
__________

Need a Keynote Speaker?
"John Grubbs' keynote message is powerful! John is able to clearly convey his knowledge and foresight on the generational changes that affect ALL of us. I had many A-ha moments with his vivid examples. We continue to talk about what his message taught us to this day. You will have to reach for a tissue to wipe tears of emotion and laughter. John's message is memorable and inspirational!"
Maria Gallegos
Texas Chemical Council
Call John Grubbs (903) 295-7400