The Learning Spotlight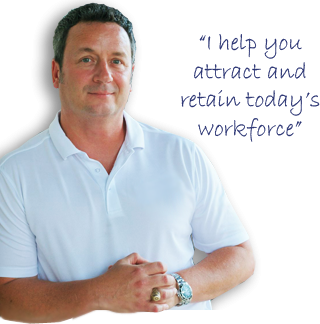 4 Parenting Styles That Ruin Children
(And we are all guilty at times...)
Millennials and emerging Generation Zers are proving to be products of contemporary parenting styles. Parenting can certainly be complex. We all make mistakes and learn as we go. Following are the four parents we want to avoid becoming since they limit our children's chance for success when they leave the nest:
1. Helicopter Parents: These parents hover over and protect children from every challenge in life. These children are not allowed to fail and learn. It is always the school's fault if they get in trouble. It is always the teacher's fault if they fail. Everyone gets a trophy.
2. Astronaut Parents: These parents are never around. They are on a Mars mission and don't get involved in their children's lives. While some autonomy is good for a child, they do need parents who understand, support, and encourage them along the way.
Our New Class is a HIT!
Do you have high employee turnover? Is your Human Resource office a revolving door? Our new class is a big hit with clients. If you need to keep good employees, this training will provide you with the keys to success.
Retaining Employees Today (1 day class at your location)
1) Communication strategies for today's employee
2) Performance accountability rather than blame
3) Develop a coaching mindset for your team
4) Encourage innovation and an independent initiative
5) Promote a healthy dialogue for process improvement
6) Maintain a servant leadership approach as a critical skill
7) Place emphasis on excellence as a best practice
8) Turn failure into learning opportunities
9) Take responsibility for the collective morale of the team
10) Show appreciation as a key motivator for success
Call (903) 295-7400 now to book this training at your location!

Need a Keynote Speaker?
"John Grubbs' keynote message is powerful! John is able to clearly convey his knowledge and foresight on the generational changes that affect ALL of us. I had many A-ha moments with his vivid examples. We continue to talk about what his message taught us to this day. You will have to reach for a tissue to wipe tears of emotion and laughter. John's message is memorable and inspirational!"
Maria Gallegos
Texas Chemical Council
Call John Grubbs (903) 295-7400